Skip to Content
Transportation and Utility Rentals for Events in Western Oregon
When you have an important event and need to transport people or carry cargo trust our team for the perfect golf car rental selection. Foursom Golf Cars offers golf car rentals in Western Oregon. We have a large fleet of multiple types of vehicles to meet your needs. Our local event rental fleet consists of gas vehicles in different configurations, including 4-Passenger, 6-Passenger, and two sizes of cargo carriers. All rentals are three-day minimum, and we will deliver to you. Contact us today to learn more.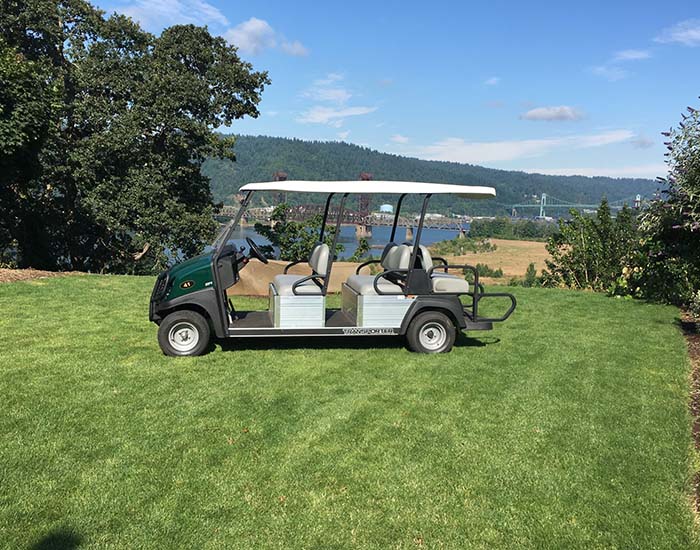 Transportation and Utility Vehicle Rental Options
We have a large fleet of multiple types of transportation and utility vehicles. Whether you need to transport guests for a large event or carry cargo, we have something for you.
4-Passenger
6-Passenger
Carryall 2/300 with cargo box
Carryall 6/700 with 6 ft. cargo box
Ambulance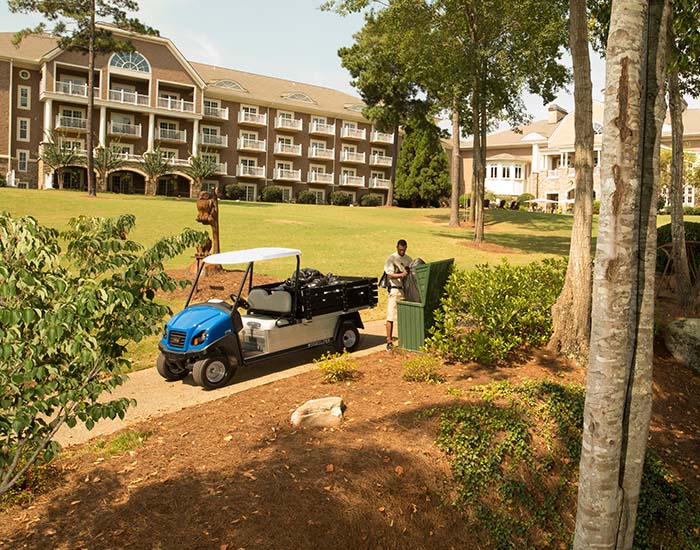 Benefits of Renting Golf Cars
Our rentals work for concerts, festivals, camps and many other types of events. Some of the most significant benefits of golf car rentals for events include the following:
Cost Savings – Renting a golf car saves you money instead of buying a new one. If you're only going to use a golf car for events, it eliminates storage fees and maintenance costs.
Convenience – Golf car rentals make it easy and convenient to perform duties like transporting patrons or hauling cargo.
Variety – We offer multiple options of golf cars to meet your needs, from a smaller 4-passenger to a Carryall with a large cargo box.
We Deliver to You
Our rental professionals will help determine the best type of rental vehicle for your needs and deliver it to you. We can deliver directly to your venue, camp, or park. We are committed to offering the highest level of customer service and superior products.