Skip to Content
Commercial and Business Utility Vehicles in Western Oregon
Our commercial and business golf car models are ready to help you get more done around your work site than you dreamed possible. Foursom Golf Cars offers a vast selection of commercial and business golf car options for Western Oregon. As one of your most valuable tools on the job, you can customize your golf car to meet your needs. These golf car options are perfect for all types of jobs, from transporting a crowd to hauling large loads. We'll help you choose the best commercial and business golf car for you. Contact us today to learn more.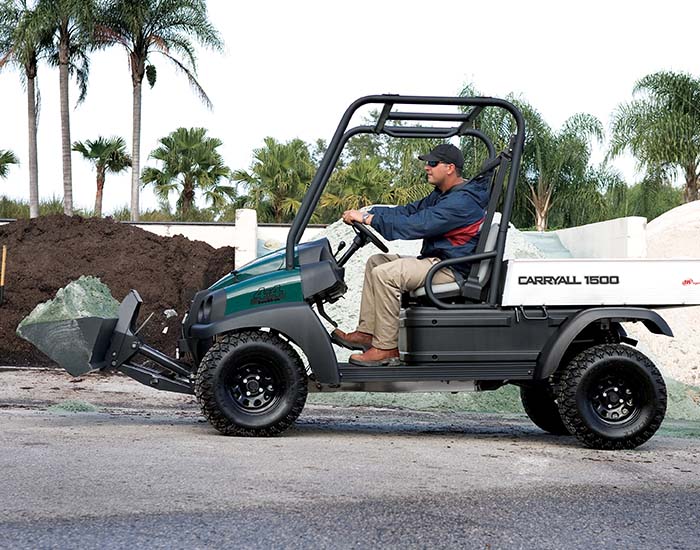 Wide Selection of Commercial & Business Golf Cars
All of our commercial and business golf car selections can be customized with items like custom windshield wipers, wheels, cargo racks, trailer hitches, and more. Some of our most popular commercial and business golf car vehicles include the following:
Carryall 100
Carryall 300
Carryall 500
Carryall 502
Carryall 550
Carryall 700
Carryall 900
Transporter
Villager 4
Villager 6
Villager 8
Carryall 1500 2WD
Carryall 1500 AWD
Carryall 1700 SE AWD
A Golf Car for Every Job
Our commercial and business golf cars can handle the heavy lifting and toting goods. We have the perfect choice for every type of job. Our Villagers and Transporters are versatile and powerful. They have a rustproof aluminum frame and body with an independent front suspension system. The Carryall is a perfect solution for running security, hauling cargo, and maintaining your facilities. Our customers love its tough ArmorFlex™ front body and self-compensating rack-and-pinion steering system. Our golf car experts will help you find the best vehicle for the needs of your job. Since 1988, we've been a local family-owned company that you can trust with your golf car dreams. We're always here to help make your job easier and a little more fun.