Skip to Content
Street-Legal Low Speed Vehicles in Western Oregon
Take your Low-Speed Vehicle on the road! Foursom Golf Cars offers street-legal low speed vehicles for Western Oregon customers. Enjoy a cost-effective way to drive around your local streets or navigate your campus. Street-legal have the capacity, durability, and automotive power to drive safely and confidently. The maximum speed of a street-legal low speed vehicle is 25 mph, making it easy to accomplish tasks with speed and style. Our experienced professionals will help you find the best street-legal low speed vehicle to meet your needs. Contact us to check out our wide selection of legal LSVs!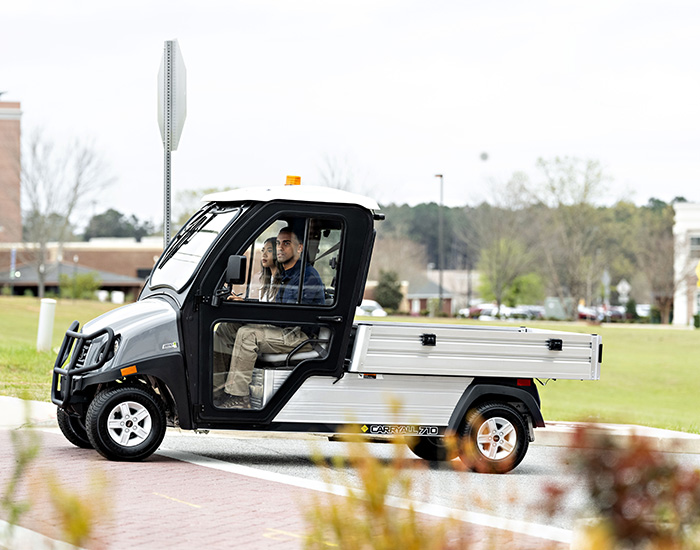 LSV Standard Accessories
Our street-legal low speed vehicle can be customized to your style preferences and needs. We can customize your wheels, add cargo racks, install trailer hitches, and more. Some of the standard features of LSVs include the following:
Front and Rear Turn Signal Lamps
Headlamps
Stop Lamps
Tail lamps
Mirrors
Parking Brakes
Windshield
Seat Belts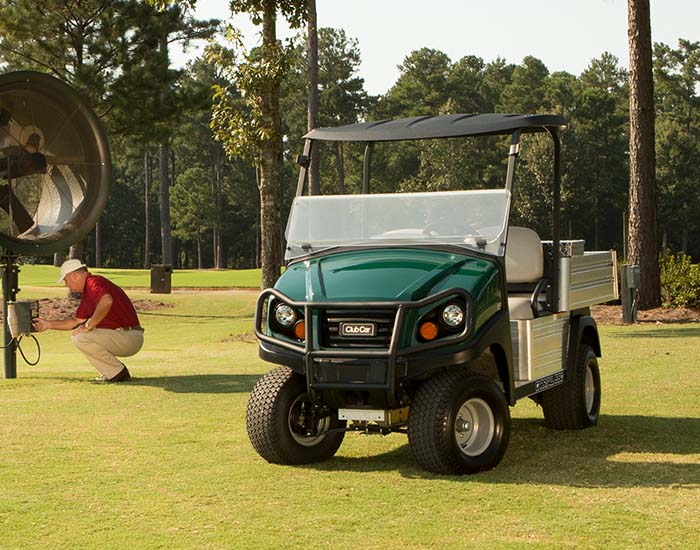 Street Legal Low Speed Vehicle Selections
We offer a wide variety of gas and electric street-legal low speed vehicle for your every need. Whether you need a long bed for hauling equipment or a small vehicle to transport guests, we have the perfect LSV selection for you. Some of our most popular street-legal LSVs include the following:
Carryall 510 LSV
Carryall 710 LSV
Helping You Drive the Roads in Style
Foursom Golf Cars is committed to offering the highest quality golf cars that perfectly fit your needs. Our street-legal golf cars let you ride the streets safely in style. Since 1988, we've provided premium services and golf car products for our customers. Visit us today to find the perfect street-legal golf car for you.