Skip to Content
Wide Selection of Used Golf Cars in Western Oregon
Foursom Golf Cars has a wide selection of reconditioned and used golf cars for Western Oregon customers. Our service professionals recondition vehicles to like new condition. Whether you want a reconditioned golf car that drives like new or a used golf car in premium shape, we have the perfect golf car for you. Our used and reconditioned vehicles don't stick around very long, so give us a call and find out what we have available now!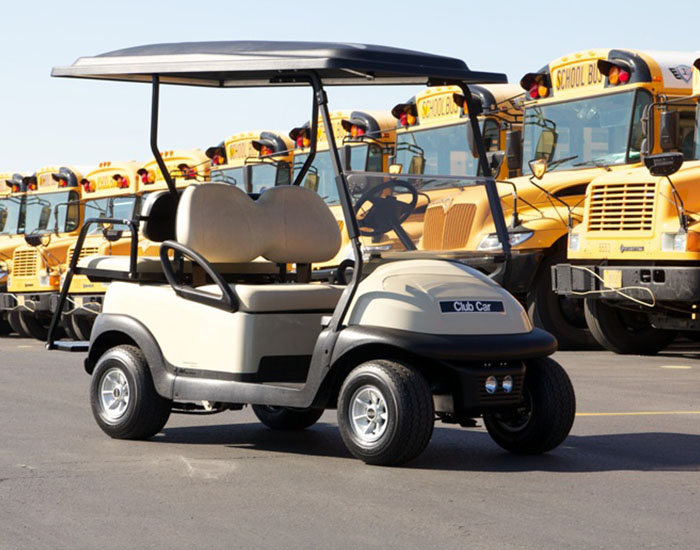 Professional Reconditioning Program
Our used golf car program takes late-model used electric Club Cars (between 3 and 5 years old) and turns them into reliable and good-looking refurbished golf cars. Three programs are available, including basic used, reconditioned used, and rebuilt used. Our basic used golf cars have new 8-volt batteries, new fold-down windshields, and more. Our reconditioned used golf cars can be upgraded with many options, including new seat bottoms, new brake shoes, private speed settings, and more. Our refurbished golf cars may have a new canopy top, new 10" Alloy wheels, and more.
Benefits of Buying a Used Golf Car
One of the most significant benefits of purchasing a used golf car with our team is we offer customized selections that are available for new golf cars. You can get a customized, like-new golf car for a lower price. Our used golf cars are in optimal condition. We ensure they drive like new and look impeccable. Our service professionals will help you find the used golf car of your dreams. Since 1988, we've helped countless customers choose used golf cars that fit their needs. Whether you need a golf car for work or to hit the golf course, we have the perfect used golf car choice for you. Our used and reconditioned vehicle stock can vary widely. Contact us to learn more about our current selection of used vehicles.