Skip to Content
Maintenance and Repairs for Golf Cars and Utility Vehicles in Western Oregon
Let our helpful and factory-trained staff assist you in maintaining, repairing, or upgrading your golf car, utility vehicle, or low-speed vehicle. Foursom Golf Cars provides professional services and repairs in Western Oregon. Our golf car experts can service the most modern makes and models. We suggest calling for details about non-Club Car brands. We have the knowledge and experience in working on all types of utility vehicles, golf cars, and low-speed vehicles. We can quickly locate the issue and determine an effective solution. Contact us today to schedule repairs or services.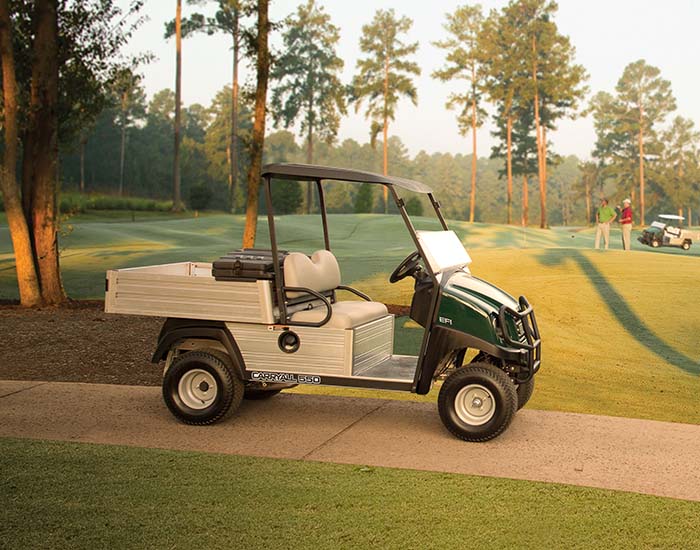 Parts and Accessories
Foursom Golf Cars offers OEM parts and accessories direct from the factory plus premium aftermarket parts and accessories. Some of our parts and accessories available include:
Filters
Brake Cables
Brake Pads
Battery Cables
Solenoids
Belts
Batteries
Chargers
Controllers
On Board Computers
Windshields
Door Works Hinged Door Enclosures
Club Covers
Lithium Battery Upgrade Kits
Premium Sound Bars
Headlight/Taillight Kits
Custom Wheels & Tires
Lift Kits
Rear Seat Kits
Cargo Boxes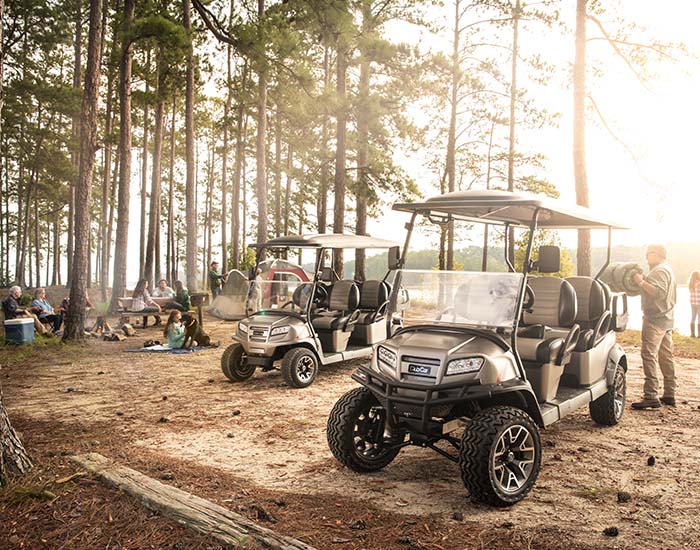 Batteries and Chargers
We are your premier source for 6-volt, 8-volt and 12-volt deep cycle batteries and 12-volt starting batteries for golf cars, utility vehicles, and low-speed vehicles. We stock Trojan T-105, T-875, and T-1275 batteries and Crown 6 volt and 8 volt batteries. If you need lithium batteries, we are a proud dealer of Allied Battery lithium-iron phosphate batteries. We carry 36-volt and 48-volt chargers for Club Car golf cars and utility vehicles and can order replacement chargers for most other brands. Our service professionals will repair most models of chargers. If your 36-volt or 48-volt Club Car charger is not working, bring it in, and we will test it while you wait. We can also test most Lester brand 36-volt and 48-volt chargers.
Expert Preventative Maintenance
We offer preventative maintenance services for your golf cars to ensure they are always running in top condition. Our factory-trained technicians inspect your vehicle from bumper to bumper to locate any potential issues. If we notice any problems, we will recommend a product or service that will keep your vehicle running like new. Call us today to schedule your preventative maintenance checkup.